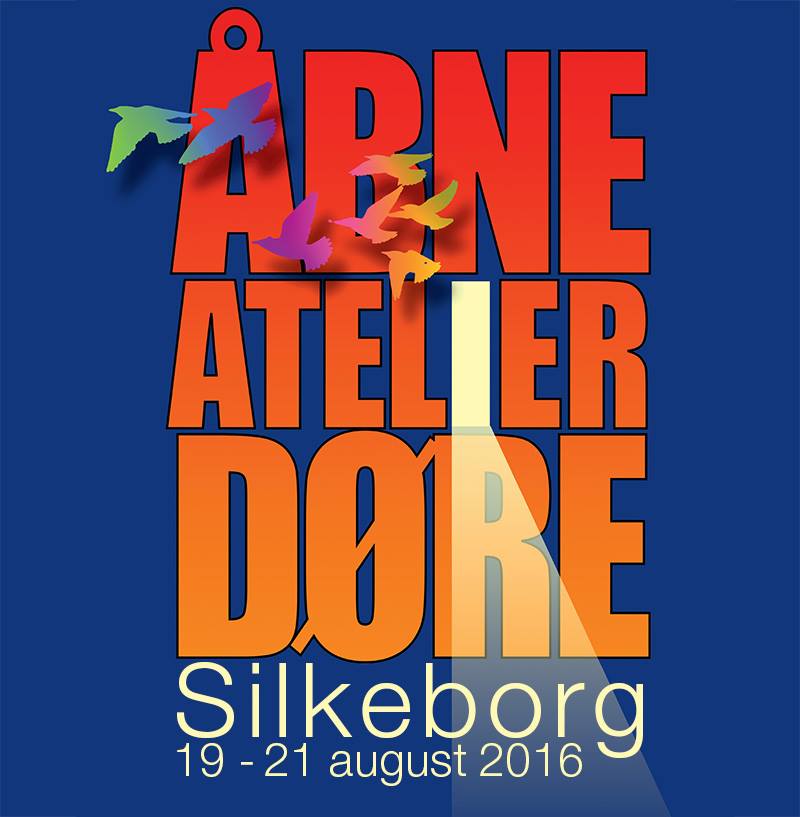 Open Artstudio 2016
In the weekend from 20th-21st August you are welcome in my Artstudio which is open from 10 am to 5 pm both days.
I exhibit paintings, assemblages and small sculptures in raku and natural materials.
Location: "Fogstruplund" Vorretvej 9, 8653 Them
Welcome!
Big exhibition in "Lunden", Vestergade 74, Silkeborg.
There are 89 artists in "Åbne Atelierdøre" and every one is represented by 1 work.
The exhibition is open 13 to 21 August
Saturday / Sunday: 10 am to 4 pm
Weekdays: 11 am to 5 pm
Free entry!

Åbne Atelierdøre 2016
I weekenden 20.-21. august holder jeg mit atelier og kursussted åbent fra kl. 10-17 begge dage.
Der udstiller jeg malerier, assemblager og skulpturer i raku og naturmaterialer.
Sted: "Fogstruplund", Vorretvej 9, 8653 Them
(nemmeste vej er via Katrinedal hvor Vorretvej starter lige overfor dambruget)
Velkommen forbi til 200 m2 udstilling!
Stor udstilling i "Lunden", Vestergade 74, Silkeborg
Der er 89 kunstnere med i Åbne Atelierdøre Silkeborg, og på udstillingen er de hver representeret med et værk.
Udstillingen er åben 13. – 21. august
Lørdag / søndag kl. 10.00 – 16.00
Hverdage kl. 11.00 – 17.00
Gratis entre